2 Weeks with Invisalign – My Experience with Clear Braces
Sep 08
FREE Invisalign Consultation
I just got back from my free consultation and Im soooooo excited!!! 🙂 I thought there was going to be a catch totally no catch and they didnt put any pressure on me to get Invisalign at all.
Id definitely recommend going through invisalignspecialists.com. They collect your information and refer your information to Invisalign Preferred Dental Providers. Just like the url says these are Invisalign specialists that have been certified by Invisalign to have the experience and training needed to make sure youre teeth get fixed properly! 🙂
When I was at the appointment the Orthodontist took a look at my teeth and told me how she would move them with the clear braces and that I was a perfect candidate for Invisalign. I was afraid to ask the price but I was blown away!! They werent much more expensive than regular braces!! And she said they offered a payment plan that we could tailor to my budget!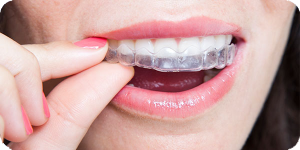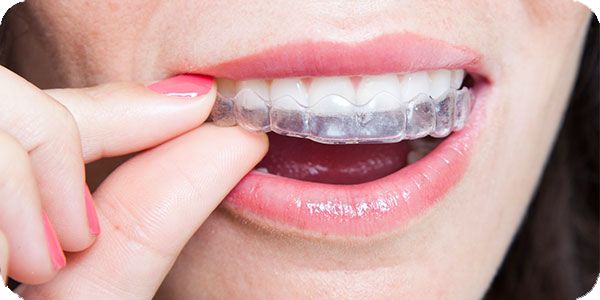 I decided to go for it and booked my next appointment to get my teeth molded for my first Invisalign trays! I'll keep you posted on how it goes! 😀
Sep 13
2nd Appointment – Getting Invisalign Molds
Went in for my 2nd appointment today to get my teeth molded for my Invisalign trays. It was pretty easy. They use the same kind of modelling clay stuff they use int the movies and it was actually kinda funny biting into the ooze. 😛
They took impressions of my top and lower teeth and I was out of there in 15 minutes. They said it would take a week or two to send the impressions to Invisalign and get the the first trays back.
Apparently how it works is that an Invisalign computer shoots a bunch of lasers through the teeth impression and, based on your invisalign specialists recommendation the computer will set up your trays to have the teeth move accordingly. This is why its extremely important that you pick the right dentist for the job.
So I booked another appointment to pick up my first trays and Im excited because once the computer has done its thing Ill know how long Im going to be wearing my trays!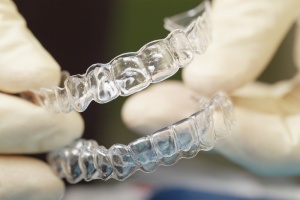 Sep 15
Im Wearing My First Invisalign Trays!!! 🙂
My trays came in and Im wearing them right now!!! 🙂 I cant believe it!!! Seriously I kind of doubted they were clear completely but when I went back to work no one even noticed I had them in!
Some people apparently feel a little soar or some pain when they first put their trays in but its more like a constant pressure. But its good! It feels like theyre working! And they are totally clear!!!
In addition to getting my first trays I also found out that I will be wearing my top Invisalign trays for around 8 months (14 trays at two weeks each) and my bottom trays for 4 months (8 trays at two weeks each.) ARE YOU KIDDING ME! Straight teeth in under a year!!! This is crazy!! 🙂
Sep 28
First Two Weeks
So I went in today and got my 2nd, 3rd, and 4th trays but I wanted to let you know how the first 2 weeks went.
Overall Im extremely happy! Other than feeling like kinda a nerd when I have to get up before each meal to take them out I couldnt have asked for a better experience. No one even notices that Im wearing them at all and the only side effected Ive felt is a little bit of a dry mouth but that just forces me to drink more water. Which is good right?
Its a little bit of a pain to have to take them out all the time to eat anything but I have cheated a little bit and had some drinks in them and so far so good. I just made sure that I brushed as soon as I could after words. Dont wanna get any cavities. 😛
After about 3 days I honestly couldnt even remember they were in there. My doctor said that a lot of the movement occurs in these days thats why you feel the pressure then and it lessens over the two weeks. By the end it was really easy to take them in and out.
I just put the 2nd tray in and it feels just like the first day of the first tray so I guess this is going to be what its like for a few months. But so far its toooooootally looking like its going to be worth it. Ive gotten into a routine and its pretty easy to follow.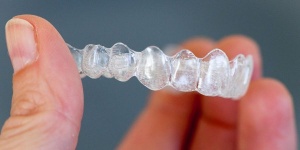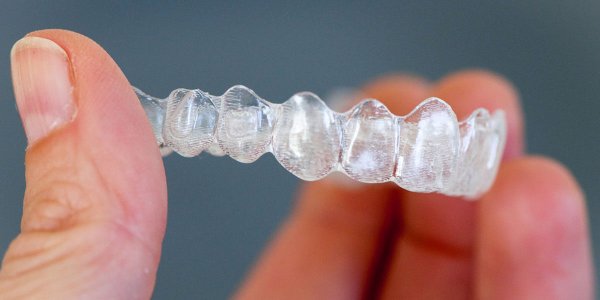 Oct 12
Traveling with Invisalign
On my first roadtrip with Invisalign visiting some friends. I hadnt seen them in a while and hadnt told them I was getting Invisalign so this was a true test of how clear the Invisalign trays are. No joke, no one noticed at all!! I even said Notice anything different? and no one guessed!! So if youre wondering how clear they are there you go. 😛
Oh yeah!! And wanted to share a tip for anyone about to travel with Invisalign:
Portable tooth brush: one of those ones that comes apart and turns into a case. Easily can put it in my pocket.
Mini toothpaste and dental floss: pretty self explanatory.
I did end up having a few drinks with them in (clear liquids) but if youve got the mini dental package its really easy to brush after meals.