Get Your Crooked Teeth Fixed By Our Orthodontist Today
So you've finally decided to do something about your crooked smile. You've started looking around an orthodontist that can provide you with the level of service you need. The first you'll find is that you have a ton of options here. Listen to advice from you dentist and compare reviews and services online to choose the best one. One thing to consider is what options they have to fix your smile. One of the biggest reasons people avoid adult orthodontic treatment is the fact that they'll have to have a mouthful of metal. We are keen on keeping up appearances, and often we don't want to sacrifice a few months or years to look better in the end. But that's fine, there is a solution.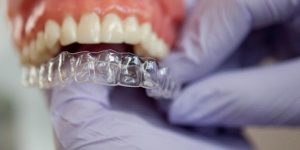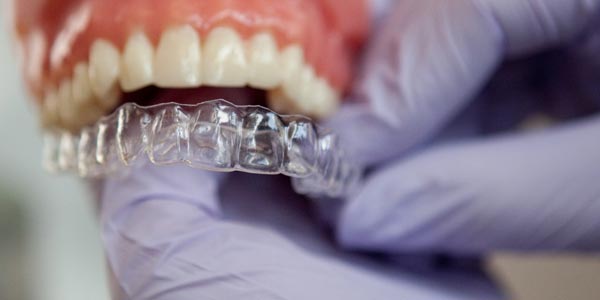 Most orthodontists provide a variety of service options that are a bit more discreet than traditional braces. Today, we're going to go over a few choices you'll want to look for as you consider different orthodontists. Remember, all you have to do is check their website or ask if they provide the service you're most interested in!
Let's start with the basics:
Traditional Metal Braces – So you're familiar with how these look, and it's normal to want to avoid having them in your mouth, but they are EXTREMELY effective. If you aren't sure, braces work with a bracket and wire system. Metal brackets are affixed to individual teeth, and then a guide wire is run between the brackets. Rubber bands will be used to keep the brackets in place. Periodically, the orthodontist will need to adjust the wires to tighten them and keep moving teeth into place. There are multiple other add ons that are fairly common with braces. When treatment is complete, you'll need a retainer to stop teeth from shift back, and you might even need other forms of treatment to address under-bites, overbites, or similar conditions.
Clear Braces – So you want your treatment to be a bit more discreet, but you don't want to lose any effectiveness? Then clear braces are the perfect option for you. Instead of metal, the brackets are made from a plastic polymer that is tough to notice on teeth. Since they function exactly the same as regular braces, they can be used to treat even the most severe malocclusion cases. Though clear braces are harder to notice, people can still tell you're wearing them, and you'll still have to deal with other annoyances of braces, like extensive cleaning and avoiding problematic foods.
Lingual Braces – The next step in discreet orthodontic treatment are lingual braces. They actually use the same materials as traditional braces, but there is a HUGE difference. Instead of affixing them to the front of teeth, the orthodontist will put them on the backside. This hides them out of sight from just about anyone. There are some drawbacks to lingual braces though, if your mouth is too small, they won't fit. There can also be issues with the braces clashing with the tongue. However, to many people, this is the perfect solution when they want discreet orthodontic treatment.
Invisalign – Last but certainly not least, Invisalign is the newest form of treatment on this list. Created in the 1990s, Invisalign has surged in popularity in the last couple of decades. This is the only form of treatment on this list that is vastly different from the other options. Rather than brackets and wires, Invisalign uses aligners that shift teeth into place gently over time. The clear plastic aligners can be taken out of the mouth as needed. This makes cleaning and eating a whole lot easier on the patient undergoing treatment. However, if your teeth are seriously out of alignment, Invisalign might not be the best choice. You'll need to consult with your orthodontist to figure out the best form of treatment for your unique situation. more information here @ https://cochranorthodontics.com/braces-vs-invisalign-better/
When you're considering orthodontic treatment, don't let the appearance of braces in your mouth hold you back. You may not have realized that you've got a multitude of choices, but you should be aware of that fact now. Ultimately, it's up to you and the orthodontist you've selected to determine the best course of action.
Adults with braces or Invisalign is nothing new, so you're not going to be facing treatment alone. And then, before you know it, treatment will be complete and you won't be able to contain your smile. You'll be amazed with the confidence boost you receive and all the people that will notice your new, straight smile.