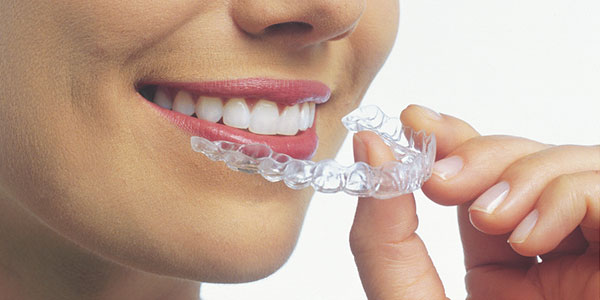 I just left my dentist's office and I feel great! Read my following Invisalign Review
My dentist assured me that everything was moving properly and that things are coming into place the way we want them to. He showed me a more in depth animation of my teeth moving and where they are right now. Basically it looked like that my teeth would be all moving outward until about the 19th tray. At the 19th tray my teeth will start to be pushed back in. At this current point, my teeth need to create room, turn the right way and overall… straighten out before they are pushed back in. Everything's going great and my Invisalign Review has been positive!
I got my second set of 4 Invisalign Retainers
Over these next four aligners, my teeth will continue to push out and straighten. Keep checking back to checkup on my progress. I know it doesn't look like much of a change but I gotta tell you I can feel a bit of a change in them. They just feel different and better overall.
Slight pressure from trays on my teeth
I got my 5th tray put on my teeth today and it wasn't anything out of the ordinary. I feel slight pressure but that's it. No big deal.
Note: It's hard to keep writing these posts in my Invisalign Blog because my Invisalign Review I can tell might be similar every post. I mean I don't see how much can change during this experience. Oh well, keep reading and following