Orthodontic Treatment Options – Invisalign Braces
A number of patients who require orthodontic care may not want traditional braces, either for cosmetic reasons or matters of convenience. These individuals may want to speak to their orthodontist about Invisalign as a form of treatment.
What is Invisalign?
Introduced to the market more than a decade ago, Invisalign is an orthodontic treatment option that relies upon the use of clear aligners to correct dental malocclusions or improperly aligned teeth. Impressions are taken of the patient's teeth, and the orthodontist then designs a step-by-step procedure that will eventually bring the teeth into proper alignment. This information is sent to an Invisalign facility where multiple molds are fabricated, each slightly different, which will shift the teeth into place. Once the creation of the aligners is completed, treatment begins. Typically, the patient will wear each aligner for a period of two weeks before a new one is required to further the correction process.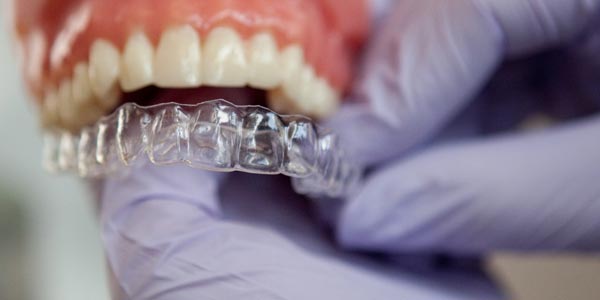 Should I consider Invisalign as a treatment option?
Invisalign is a treatment option for nearly anyone who requires orthodontic treatment but does not want to wear braces. A consultation with your orthodontist is mandatory to determine whether you are a promising Invisalign candidate.
What are the benefits of Invisalign?
Though not completely invisible, Invisalign trays are nearly impossible for other people to detect. Individuals can wear an aligner with little concern that others will notice it. Moreover, Invisalign devices are removable. You can take them out when eating or if needed for a special event. This also allows for greater accessibility in brushing and flossing one's teeth while receiving orthodontic treatment. However, it is highly important that patients strictly adhere to their orthodontist's instructions regarding normal wear—treatment will prove to be less effective otherwise.
Our Dental Office provides Invisalign treatment for prospective patients in the area. Call us today to learn more about this innovative orthodontic treatment option.
Individuals in need of orthodontic care who would prefer a less conspicuous treatment option may want to consider Invisalign. These teeth aligners are both clear and removable, making them a popular choice among patients.
Invisalign was introduced to the public in 1998 and has since maintained its commitment to excellence during the manufacturing process. The treatment plan for each patient begins with the dental impressions that are taken and sent to the Invisalign facilities. From there, a full set of aligner models are engineered that will correct the patient's dental structure.
Our Dental Office serves patients in the area. Please call us to make an appointment with one of our qualified orthodontists so that you can find out if Invisalign is right for you.
Orthodontic intervention can significantly improve a patient's quality of life in a number of ways. If you are considering orthodontic care, successful treatment can result in both physical and psychological benefits. Orthodontists highly recommend immediate treatment if malocclusions, or improperly aligned teeth, are interfering with your everyday activities.
Orthodontic treatment can correct difficulties with eating or speaking. Severe dental malocclusions can interrupt a person's ability to eat and speak normally. Not only can this cause physical discomfort, but also a significant psychological distress. Improperly aligned teeth can contribute to speech issues such as lisping and hinder one's confidence when communicating with others. However, orthodontists can alleviate these problems with several treatment options. With corrected dental alignment, individuals can once again enjoy these daily activities.
Orthodontic treatment can enhance overall health and wellbeing. When dental malocclusions are ignored, they can lead to serious problems like gum disease and tooth decay. Studies have shown that these dental issues can then lead to more severe medical concerns, such as chronic migraines and even heart disease. With an orthodontist's assistance, these problems can be better avoided, resulting in greater overall health and vitality.
Orthodontic treatment can improve an individual's self-image. In addition to the physical ailments that may result from untreated orthodontic problems, orthodontists recommend treatment for anyone suffering from feelings of embarrassment or anxiety due to dental malocclusions. Misaligned teeth can greatly impact an individual's comfort level and self-image. This can hinder their ability to effectively interact with others in both professional and personal settings. However, an orthodontic intervention can quickly and effectively remedy these issues and help elevate one's self-esteem.
If you do not have the smile you've always wanted, the qualified orthodontists of our Dental Office want to help you. Serving individuals in the area, we offer a variety of orthodontic treatments that can meet all of your dental needs. Please call us for more information regarding our services, or to schedule an appointment.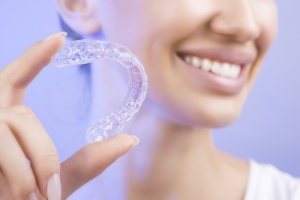 Do you want to learn more about orthodontic jaw expanders, sleep apnea, or Invisalign? Find out more about these topics on the following websites. If you're in need of orthodontic treatment contact Our Dental Office today. Our practice is a state-of-the-art, professional orthodontist office.
Visit this helpful page from KidsHealth.org for great information to share with your kids about their braces.
Find out more about sleep apnea and how orthodontic treatment can help correct this serious issue by visiting HelpGuide.org.
To get more details about braces, including signs that you may need orthodontic treatment, check out this article from WebMD.
Visit the official website for Invisalign to learn more about these invisible braces.
You can find additional information on orthodontic devices, including braces and space maintainers, on this page from the Colgate Oral and Dental Health Resource Center.
If you need orthodontic treatment, but don't want traditional braces, ask your orthodontist if Invisalign braces are right for you. This option is great for people with small dental issues, and, since they are clear, no one will have to know that you're wearing them.
The clear plastic trays are designed to move your teeth in small increments. Every two weeks, you'll put in a new set of trays that will move your teeth even more. Your orthodontist will monitor your progress, though you'll need fewer appointments than you would if you had traditional braces.
For orthodontic treatment with Invisalign or traditional braces, come to our Dental Office. We offer the treatments you need for a beautiful, healthy, smile. Call us today dor an appointment
This Blog was posted by Cochran Orthodontics in San Antonio, Texas