What is the cost of an Invisalign Treatment
We should mention that the cost of Invisalign treatment is a question that gets asked all the time. There are so many unique situations that only your provider can tell you how long it will take to complete treatment or how much it will cost. Complexity affects Invisalign cost, which ranges from 3,500 USD to 8,000 USD. Your location may also influence the cost of your treatment. For example, Invisalign Phoenix may be cheaper or more expensive than other Invisalign in other locations. Discuss payment options with an Invisalign dentist beforehand. You might also want to check if your insurance has orthodontic coverage. Check out the FAQ if you have not done so yet.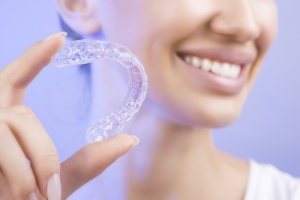 If you want to get Invisalign, you need to have a consultation from your local Invisalign provider to find out first of all if you are even a good match for this course of treatment. The dentist will then formulate a plan to reach your desired goal.
The next important step is for your provider to examine your teeth and figure out where they need to be so he can get aligners made to move them step by step over time. These aspects are then sent over to the Align laboratory where your impressions are scanned to generate a 3D model of your teeth employing their computer imaging technology. With this 3D model, the Align laboratory can establish a simulation of the progress your teeth will likely make using Invisalign treatment and send this to your dentist.
Your Invisalign provider can use these tools to create a customized plan for your treatment.You can even see pictures of where your teeth are going be every step of the way in the Invisalign process. When your treatment plan is complete, your doctor will send the information that is necessary to the laboratory where they will make all the aligners you need for your treatment, then they send them over to your dentist.
Your custom aligners will need to be replaced in a periodic manner. Refinement is the name of this process As your teeth begin shifting to their desired position you will need to get new aligners every so often as the old ones get loose. There may or may not be an additional charge involved depending on how many refinement process as you will need. In the event that you do have to pay additional cash with regard to the refinement process, this is normally just a tiny amount.It would have Invisalign is removable and normal braces are not, this is a big advantage. You can take off your aligners when it is time to eat, and when you are done, just floss, and brush, and put them right back on. Getting food out of braces can be very frustrating. However, the problem of removing food is not present when you are using Invisalign.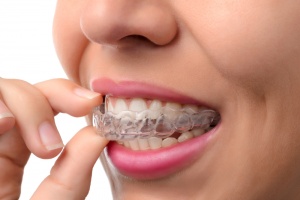 The treatment of Invisalign can take 9 months at the low end all the way to 15 months if your case is more severe, or you do not cooperate as well as you should. It is completely possible to complete the program in as little as six months if your case is not that severe and you listen to your dentist perfectly.
After the completion of your Invisalign treatment, your dentist may require you to obtain a retainer, one that looks just like your Invisalign aligners or a traditional one, which you have to wear overnight. The retainer will keep your teeth in position while you sleep and also protect them.
An Invisalign dentist must have certification for Invisalign. Before you start treatment with a dentist, be sure to ask how many cases they have successfully completed before. You need to be sure that your provider can give you the best possible care.